Everyone may I introduce to you Sue White....
The Cherokee county survivor of a brutal attack and rape.
YOLANDA RODRIGUEZ DOES IT AGAIN!!!
CLICK HERE TO READ HER STORY AND TO VIEW THE UNBELIEVABLE STORY AS SUE TELLS IT.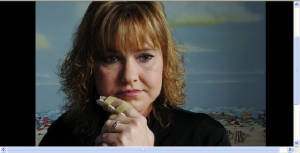 Thank you Blalock and Garrison's Furniture of Canton!
Most all needs for the new home was provided by these two
furniture companies!! THANK YOU!
Click here for latest news on case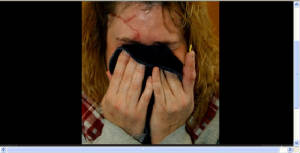 Please continue to pray for this family. The battle is far from over and the mother is now at risk of having her finger amputated.
The hands that once saved them are the hands they now need to survive.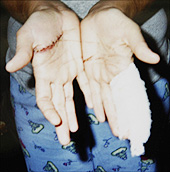 Thank you Cherokee county Deputy Rampley, Deputy Lowe and Deputy Driskell! Words can't express how thankful this mother was for the way you handled her daughter. You guys deserve a medal for your instincts on handling the child. You can be taught alot of things but, to be able to comfort a mother and child in that situation is a gift. Thank you from everyone!!
This link will take you to Chris Krok love interview with the victim. Go to the audio links near the bottom of the page.
CLICK HERE TO HEAR THE LIVE INTERVIEW WITH VICTIM
The next Lifetime movie of the week..With Ross Cavitt